Saturday, April 5, 2008 • 12:04 AM
It's funny where I'm standing now.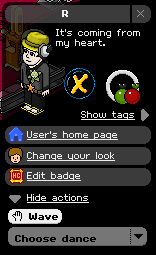 No one would expect someone like me to become a Habbo X. I didn't expect it myself, but guess who's all grown up now? Hahaha.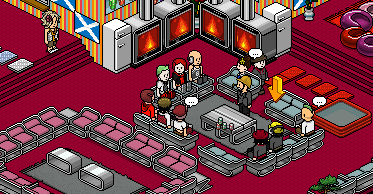 Everyone was getting ready for the X Badging Ceremony in
DoeLee'
s Basement. I guess everyone was excited yet nervous at the same time.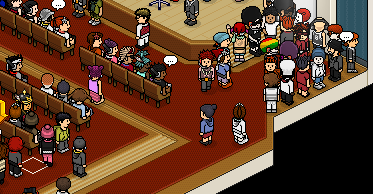 Security was really tight when the Habbo Xs arrived, notice the Habbos clustering at the extreme right?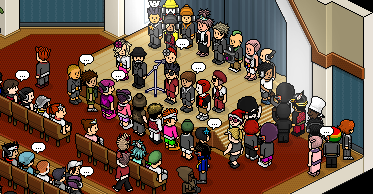 Finally, all of us were up on stage :D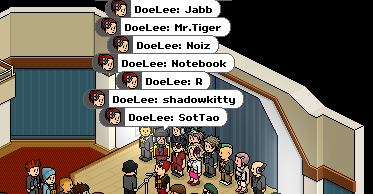 DoeLee
reading the new Habbo X's usernames, not all usernames were mentioned in this screenshot though.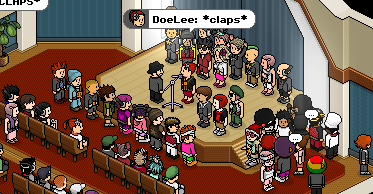 Congratulations to all new Habbo Xs!
I guess being a Habbo X is a totally different feeling from being an actual Habbo. A lot more responsibility now since everyone's eyes are on you. But I believe that mutual understanding between a Habbo X and a Habbo is important. So give me your fullest support ya? I'll do my best as a Habbo X to help everyone :)
God Bless Everyone! :D
This post can also be found here, on HabboLitez! Drop your comments there!
Thursday, April 3, 2008 • 12:28 AM
Just another typical day on Habbo SG.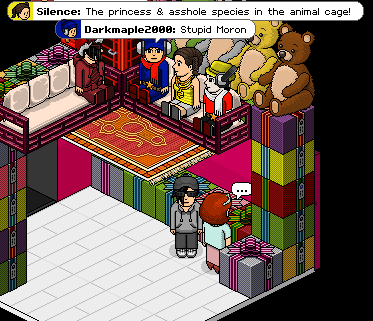 Silence
decides to trap Habbos in her presents, and decides to give them their species.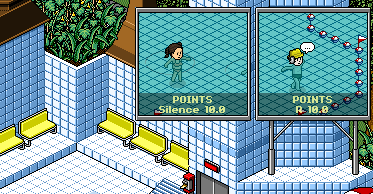 Later we decided to show off our 1337 diving skills at The Lido, see? :D
Oh and here's what we've all been waiting for,
SkyzSun
's secret confession: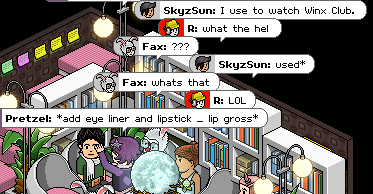 *GASP!* Ignore the rest by the way.
God Bless Everyone! :D
SkyzSun

's secret confession can also be found here, post your comments there!