Monday, March 31, 2008 • 4:50 PM
For those of you who don't already know, Version 21 is here on Habbo SG. Together with a lot of weird functions like the "Event thingy" and smaller Volume Button and CFH Button. But what I like most is the Mood Light because it's quite funky.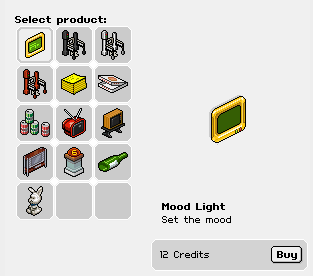 Unfortunately, it costs a bomb here unlike Habbo UK which costs only 8 credits.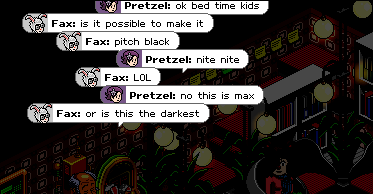 I was in
Pretzel
's room, bedtime~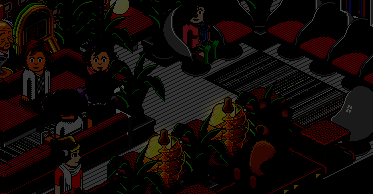 Haha, I love the mood light :)
God Bless Everyone! :D