Saturday, March 29, 2008 • 11:18 PM
Blogger hates me and won't me upload my photos in bulk so all my photos now are uploaded in Photobucket (starting with the second post by the way).
I used to come to the Rooftop Rumble very often because of the pool and the games. I remember on Habbo UK, I always wanted to play Wobble Squabble but I had no credits. Now on Habbo SG, I have the chance but I seldom play it because I lose half of the time and I don't like wasting my credits on tickets :(
Here we have
-=HoT-FuDgE=-
bullying all the noobs including me. I won her twice though, but I still feel sad.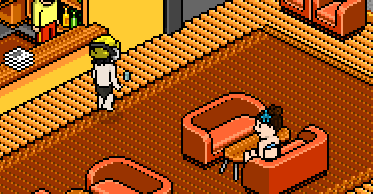 Isn't it strange how Habbos don't hold their cups while walking? Magic! Woo!~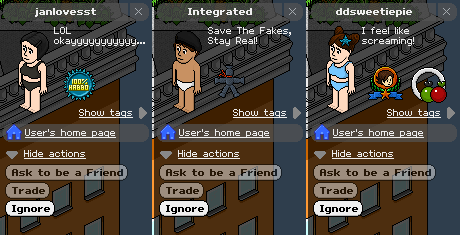 It's the SWIMSUIT edition!
janlovesst
,
Integrated
and
ddsweetiepie
. Hot babes and hunk!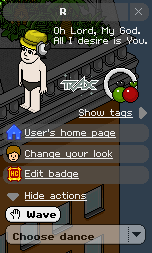 I am not hot! I feel so sad, just kidding haha :)
God Bless Everyone! :D
A less personal version of this post can also be found here, on HabboLitez! Drop your comments there! :)